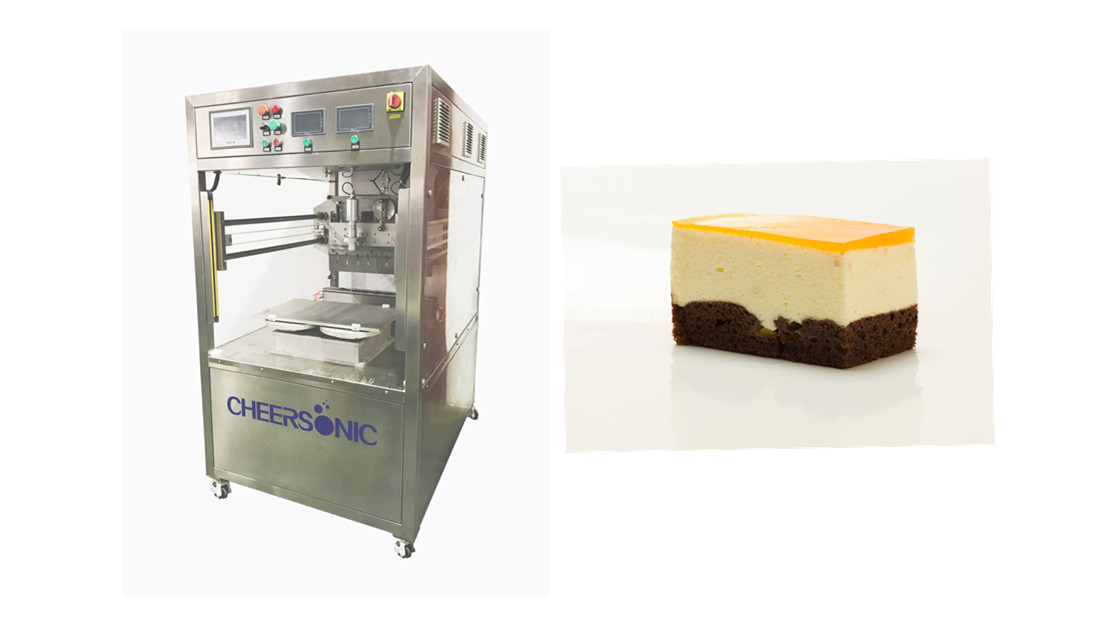 Cake Cutting
Sheet and Round Cake Ultrasonic Slicing Machine 2 Blade Cutting
This ultrasonic slicing machine is suitable for sheet cake and round shape. we can according to your requirement to design it. And this machine built with 2 baldes. You can accoding to your needs to set the cut length and width , or choose the cutting shape. It's smart design. Its production capacity can reach 300 cakes/hour.
For the machine, we adopt the 20KHz digital ultrasonic cutting system, it's stable and no sticky on blade. One person can operate two machines. Save cost and improve the production capacity. We can according to your product and production capacity offer the best solutions.
Want to know more ,welcome to contact with us.
Download
UFM3500 Automation Food Ultrasonic Portioning Machine
UFM5000 Automatic Ultrasonic Food Slicing
UFM6000 Ultrasonic Food Slicer Machine