Cheersonic Gives You Intelligent Ultrasonic Solutions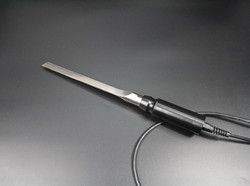 Ultrasonic Food Slicing
Ultrasonic food cutting machine slicing a wide range, it can cut the cake, ice cream, cheese, bread and so on.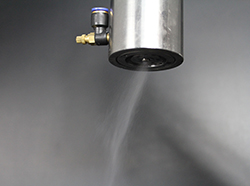 Ultrasonic Atomizing Spray
Ultrasonic atomizing spray system is used in the manufacture of precision instrument and spraying.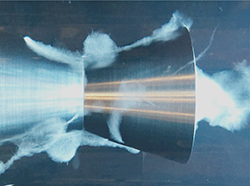 Ultrasonic Liquid Processor
Such a wide application field of ultrasonic liquid processing machine, like medicine and nano.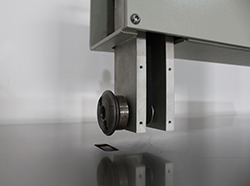 Ultrasonic Fabric Processor
Is mainly used in fabric of sewing, cutting, embossing, sealing and welding and so on.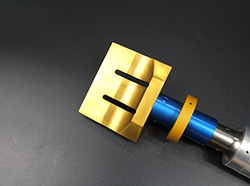 Ultrasonic Rubber Cutting
Ultrasonic rubber cutting equipment used in tires, rubber hose, washer and other rubber products.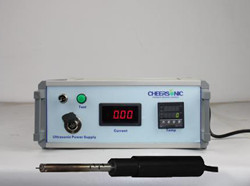 Ultrasonic Soldering Iron
Ultrasonic soldering iron can be used for welding of glass, electronic components, tin and so on.
How To Work With Cheersonic
Purchase Now
Welcome to CHEERSONIC, we will provide you with professional ultrasonic technical support!
We will provide the most professional ultrasonic technical support, technical engineers will be based on your actual needs to provide the most appropriate ultrasonic solutions!
Purchase Now
cheersonic
Classic Boston Cream Pie Cut Boston Cream Pie is a truly classic dessert. Two layers of rich yellow cake are sandwiched around a thick layer of pastry cream, and topped with a soft, dark chocolate [...]
cheersonic
Ultrasonic Guillotine Cutting - Ultrasonic Cutting For Food Production Our customer's company is engaged in food production. At my customer on manufacture there was a problem with a guillotine cutting of a zephyr mass. UFM8000 Ultrasonic [...]
The service is in place, although there is a problem, but had been solved in a timely manner.
Ultrasonic food cutting machine is good, easy to use.
The engineer is very professional, ultrasonic sprayer use effect is good.
ultrasonic food cutting machine food quite good to use for the time being.
Engineers and sales staff in high efficiency.
During the ultrasonic food cutting machine used for two months, although a bit of a problem, but had been solved timely, engineer is quite good.
I use ultrasonic food cutting machine. Cutting efficiency is very high, engineers are also very respectful, in accordance with the requirements of the program.
Ultrasonic soldering iron welding is well, the effect of solder is very good, can continue to cooperate.
Double roller ultrasonic sewing machine works well, I used to sew airbags, the effect is very good.